Linh An Pagoda
Situated in the town of Nam Ban in Lam Ha district, Linh An Pagoda is about 300km from Ho Chi Minh City, 200km from Buon Ma Thuot and 200km from Phan Thiet.
To visit this temple, can follow the two roads, the first road from Ho Chi Minh City through Highway 27 then go to Nam Ban town, the second road, go on Hoang Van Thu street Dalat to Nam Ban on Ta Nung Pass.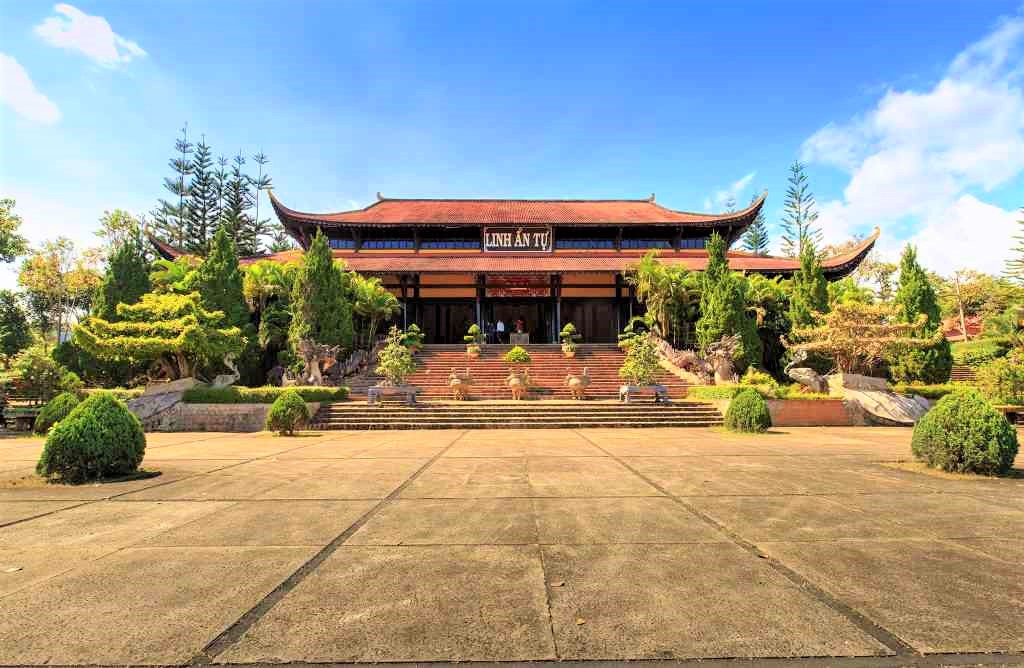 Linh An Pagoda
At an altitude of 1,080m above sea level, Linh An itself has a beautifully located location, the temple always has a cool, peaceful atmosphere all year round.
The temple with more than 4 hectares is covered with many kinds of forest trees
In the architectural overview of the temple, the most imposing place to say is the main hall. The main hall was started in 1999, with a ceiling of over 1,400 square meters with a bright red tile roof. On the upper level, the two sides lead to the main hall is the image of two delicate dragons, the bridge is made of cement 20 meters long.