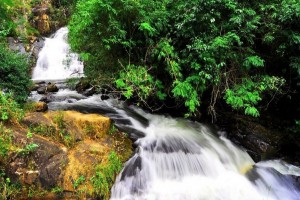 DALAT WATERFALL TOUR
Dalat is mentioned at the " Flower City", "Pine tree city" " the City or eternal spring" cause the weather. but that not at all. Dalat is also famous with many magnificent Waterfalls. Our car renting services with English speaking Drivers is the most economical way for you to discover them all.
Elephant Waterfall:

Located on Lâm Viên Plateau. Move western 30 km from Đà Lạt city. Elephant waterfall is famous for the most powerful waterfall in Dalat. also known as Lieng Rhoau Waterfall, Get down from the top you need to go through a prime forest with many elephant rocks around. With a Height of 30 meters, 15 meters wide. water falling down from the top hitting those rocks, creat thousand bubbles flying with colorful rainbows. that will be a perfect place for you to take pictures. you also can go inside the windy cave to come close to the waterfall and enjoy the funny sound vu...vu of the powerful wind. Elephant waterfall was recognized as a national Landscape in 2001.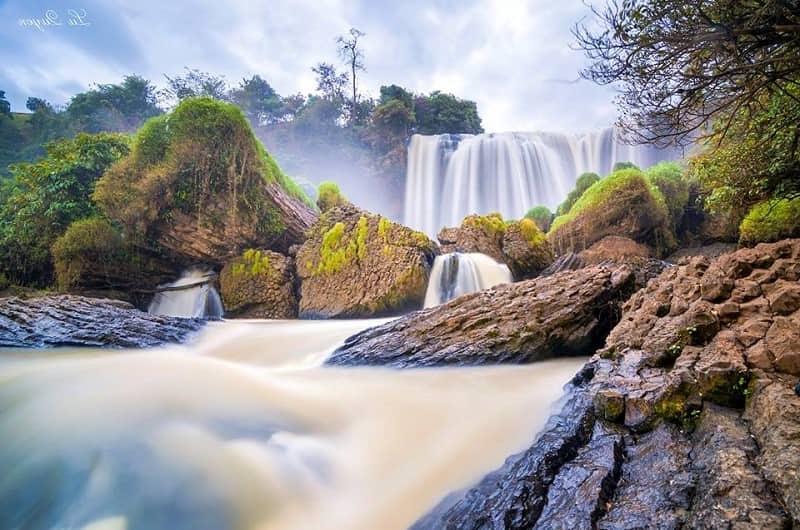 Pongour Waterfall:

Totally different from the Elephant waterfall, Pongour Waterfall brings itself a gentle Lovely beauty. a huge waterfall with 50 meters high created by 7 terraces. just like a girl hair, tender and softly falling down from the top. A Long time ago, all this area was a volcanic region and the thermal energy had created the waterfalls. you can see the rocks here have many holes from Lava. around the waterfall is a rainforest. the resident of long tail monkeys.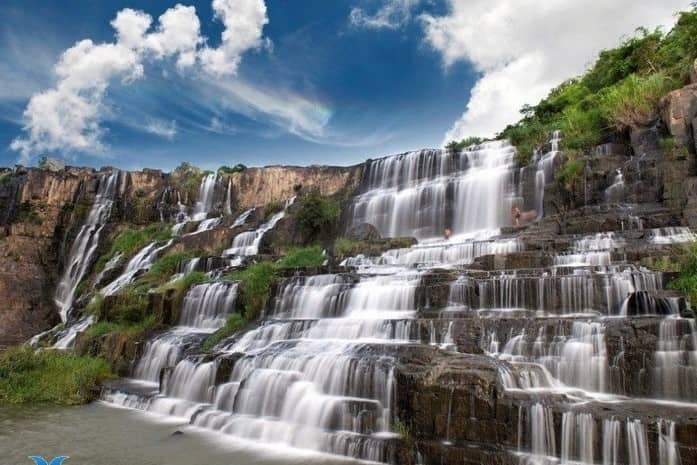 Preen Waterfall:

Far from Dalat 10 km, very easy to reach this waterfall. this waterfall holds a special beauty that not any others waterfall has. One fall from the top and you can walk behind the waterfall by a small way, can chill and feel the water face to your eyes. with an acreage of about 40 Hectares, they divided into many different zones for worship, zoo, and entertainment. you also can join in with some activities in this eco area like Elephant riding, Ostriches riding... Kayaking.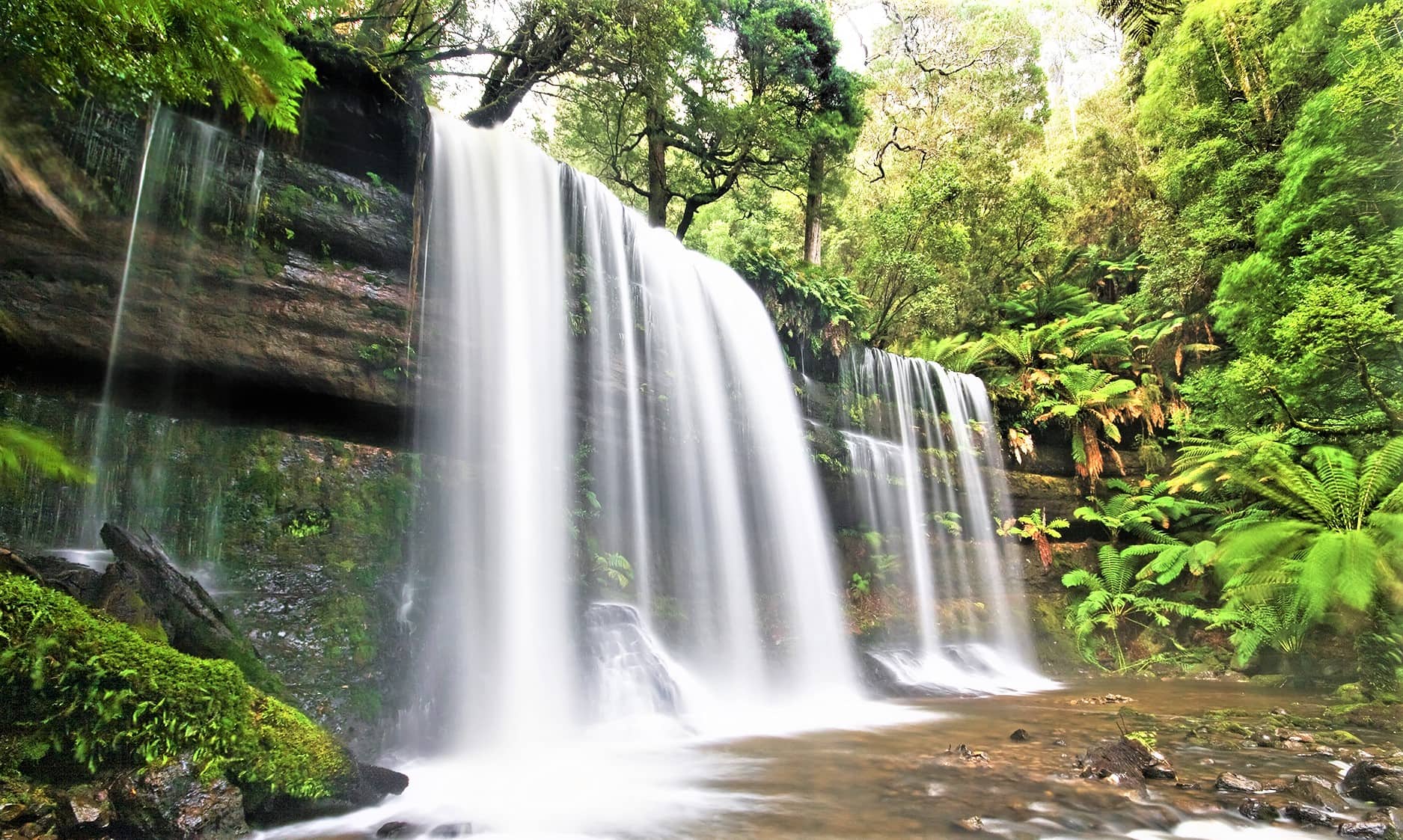 Datanla Waterfall.

7 Km from the center. this is one of the tourist favorite waterfalls of who travel to Dalat. With a stable water capacity from the largest lake in Dalat Tuyen Lam Lake. This one is attached to the story of many Fairy had swum here, cos the fresh of the water and the beauty of the surrounded sceneries. with the height of 20 metter. local people call it " Fairy Waterfall". Let's take a roller coaster to admire the beauty of the forest. this waterfall also famous with other activities such as Canyoning, High rope course.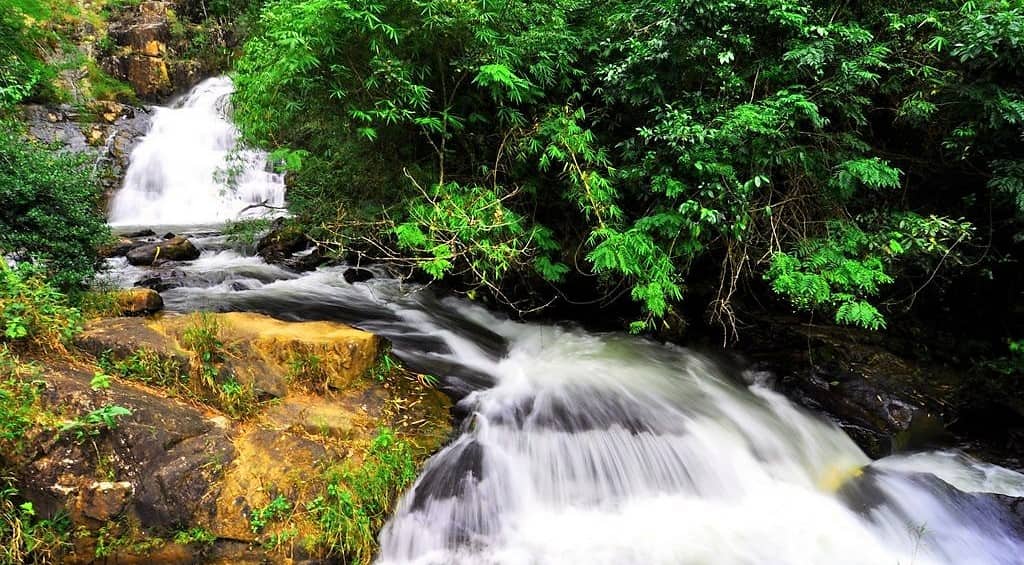 Lunch: We will have lunch at local restaurant. Cost at about 50.000 Vnd/person. cost not included.
Advices:
Wearing shoes

Bring some extra money for your own expense.

Bring your own raincoat.

Tip for the driver: you can tip for him if you want.
Extra information:
Transportation:

private car 7 seat car or 16 seat car
Pick up and drop at your hotel in the center. If your hotel from the Tuyen Lam zone (10 Usd extra), pick up at the airport 30 Usd extra.

pick up time:

8.30 am
Tour includes Driver, private Car. Water

Not included:

Your food, Rollercoaster at the Datanla waterfall, Entrance ticket, lunch cost.
Hidden fee: No hidden fee. No commission places
Price: For 7 Seat Car and driver:
| | | | | |
| --- | --- | --- | --- | --- |
| Pax | 2 | 3 | 4 | 5 |
| car | 60 | 60 | 60 | 60 |